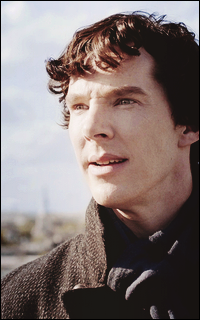 + Arrivé(e) le :
02/09/2013
+ Messages :
273
+ Pseudo :
Mind Palace.
+ Avatar :
The Cumberlord.
+ Crédit(s) : Mind Palace & tumblr.
---

Sujet: (M/LIBRE) DAVID TENNANT. Lun 2 Sep - 16:12

---

crédits : tumblr.

Laz(s)lo, Gatwik
Just shut the f*ck up. I've got a gun.


PRÉNOMS : Lazslo. + NOM DE FAMILLE : Gatwik. + ÂGE : Entre Trente-sept et quarante et un ans. + ORIGINES : Écossaises. + ACTIVITÉ PROFESSIONNELLE : Agent détaché de Scotland Yard. + STATUT CIVIL: Divorcé. + QUALITÉS/DEFAUTS : Impétueux, opportuniste, autoritaire, solitaire, pessimiste, extraverti, impulsif, protecteur, sûr de lui, secret, infatigable, consciencieux, persévérant, maniaque... + AVATAR : David Tennant, non négociable. + GROUPE : au choix.

Fairytales & Firesides→ N'a plus de nouvelles de son ex-femme qui l'a quitté parce qu'il travaillait trop, elle ne supportait plus que de le voir une ou deux fois par semaine et de supporter sa mauvaise humeur.
→ On lui a toujours donné les affaires les plus difficiles parce qu'il n'abandonne jamais et que pour le moment, il n'a jamais échoué, c'est un peu un investigateur surdoué.
→ Il est sur l'affaire des braquages depuis trois ans déjà et jusqu'à aujourd'hui, il n'avait jamais eu de preuves, maintenant qu'il a les mains sur Valery, il ne va pas le quitter.
→ Il est bien trop obstiné, il en devient malade et néglige tout le reste, il est malade, très souvent sa santé ne tient que sur un fil.
→ Il voulait devenir père, mais se rendant compte que la famille ne peut pas être liée à son travail et qu'il n'a pas décidé d'abandonner celui-ci, il n'aura pas d'enfants.
→ Depuis son divorce, il s'est découvert une attirance vers les hommes, bien qu'il ne l'avoue pas.
→ Il est arrivé à Fort Bliss au même moment que Valery, lui traçant grâce à la voiture qu'il avait loué.
→ L'histoire autour du dôme l'inquiète.
→ La cohabitation avec Valery risque d'être difficile et il s'attend au pire avec cet homme, après tout, c'est un tueur.
→ Il est quelqu'un en qui on fait très rapidement confiance, malgré son air fatigué et son teint plus que pâle.
→ C'est un excellent tireur, il cache son pistolet derrière dans son dos.
What Will Become Of Us

Depuis trois ans,  Lazslo travaille sur les braquages, ceux qui ont toujours eu la même méthode, il a donné sa santé dans cette affaire là sans jamais trouver le moindre indice. Cependant, le jour de l'enlèvement, la découverte de cet homme, témoin de toute la scène, c'était tout ce dont il avait besoin. Cet homme, le cerveau de tous ses braquages. Un rêve éveillé, voilà ce que c'était, mais... Les choses ne se passèrent pas comme prévues, Valery Lewillyn, cet enfoiré s'est enfuit, lançant des pistes un peu partout dans le monde, mais surtout aux Etats-Unis sur sa fuite, malheureusement pour lui lazslo le connaît comme si c'était lui qui l'avait fait et l'a trouvé à Fort Bliss. Pensant l'embarquer et le faire remonter sur Londres l'obligeant à répondre de ses actes, il s'est retrouvé, après avoir passé les menottes autour de ses poignets sous un dôme. L'inquiétude est grandissante chez Lazslo qui ne sait plus comment faire pour le gérer et tenter d'aider les autorités dans le coin. La relation entre les deux hommes va passer de la haine à de l'amitié à même bien plus, ils vont apprendre à se connaître, Lazslo va aller jusqu'à lui retirer ses menottes afin qu'il n'attire plus les regards. Lazslo et Valery vont cohabiter dans un lieu que tous les deux ne connaissaient absolument pas, une chambre d'hôtel, ne comportant qu'un unique lit, Lazslo refusant de lui offrir le luxe qu'il a eu pendant longtemps.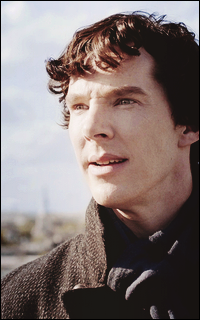 + Arrivé(e) le :
02/09/2013
+ Messages :
273
+ Pseudo :
Mind Palace.
+ Avatar :
The Cumberlord.
+ Crédit(s) : Mind Palace & tumblr.
---

Sujet: Re: (M/LIBRE) DAVID TENNANT. Lun 2 Sep - 16:16

---

Heey, merci de lire ce scénario déjà, j'espère qu'il plait, après, s'il ne plait pas, tant pis.  

Bref, j'attends tout de même deux trois choses de ce personnages qui risque de causer des problèmes au mien, donc, deux rps par semaine, on a tout le temps de rp, pas de membre fantôme, pas d'un rp et je m'en vais, quelqu'un d'ouvert, qui peut écrire tout et n'importe quoi etc...

Pour le prénom et le nom, c'est à discuter, mais j'aime bien comme ça, je trouve que Lazslo Gatwik ça lui colle bien, après, à vous de voir, mais j'me garde le choix final. Le reste pour l'histoire, j'ai donné quelques bonnes pistes pour bien cerner le personnage ainsi que la liste des adjectifs pour le qualifier, j'espère que ça va vous aider pour la suite.