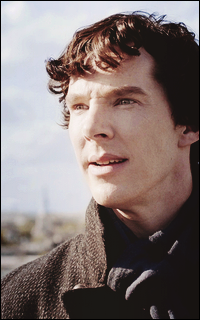 + Arrivé(e) le :
02/09/2013
+ Messages :
273
+ Pseudo :
Mind Palace.
+ Avatar :
The Cumberlord.
+ Crédit(s) : Mind Palace & tumblr.
---

Sujet: (M/LIBRE) MARTIN FREEMAN. Lun 2 Sep - 15:41

---

crédits : tumblr.

prénom, nom
Can you hear me ?


PRÉNOMS : réponse. + NOM DE FAMILLE : réponse. + ÂGE : Dans les eaux de la quarantaine. + ORIGINES : Anglaises, irlandaises, galloises ou écossaises, au choix. + ACTIVITÉ PROFESSIONNELLE : Professeur à l'université, à vous de choisir sa spécialité ou médecin/chirurgien. + STATUT CIVIL: Marié ou en couple. + QUALITÉS/DEFAUTS : Impulsif de temps en temps, affectif, réfléchit souvent, travailleur, droit, confiant, réaliste, protecteur, rancunier, engagé, attachant, drôle... + AVATAR : Martin Freeman, avatar non négociable. + GROUPE : à vous de décider.

Fairytales & Firesides

→ Fils aîné d'une famille de deux enfants, il a une petite sœur qu'il surprotège, même si elle a  l'âge de le faire elle-même.
→ Devait rejoindre l'armée comme son père l'avait décidé, mais il s'est battu pour ne pas le faire et à la place, aller à l'université, ce qui l'a largement réussit désormais.
→ Toujours très engagé dans tout ce qu'il fait, jamais il n'y va à la demi-mesure, ce n'est pas quelqu'un qui abandonne ceux qu'il aime ou bien ce que lui aime.
→ Était homosexuel, mais après une déconvenue avec son ex-fiancé, il s'est tourné vers les femmes, bien qu'il éprouve toujours de l'attirance envers la gente masculine.
→ Veut devenir père.
→ Déteste les fumeurs.
→ Il en veut toujours à son ex-fiancé, déjà parce qu'il est partit sans donner de raisons et aussi parce qu'il s'inquiète sur ce qu'il est devenu depuis.
→ Habite à Fort Bliss depuis trois ans déjà.
→ Aime sa vie comme elle est désormais.
→ A oublié comment se servir correctement d'un ordinateur et refuse d'en toucher à cause de son ex-fiancé qui lui était spécialisé dans le domaine.


What Will Become Of Us
Les deux hommes se connaissent réellement bien. Enfin, se connaissaient. Ils ont vécu ensembles pendant longtemps et se sont connus à l'université. Valery est son ancien fiancé. Ils avaient tellement de choses en tête tous les deux. Ils avaient prévu de voyager, de découvrir le monde et surtout d'être heureux, mais après la prise d'otage de Valery, celui-ci est partit et ça, sans donner de nouvelles, brisant ainsi le cœur de X, c'est là qu'il a décidé de refaire sa vie et de quitte son Angleterre natale pour l'Amérique, afin de tout recommencer à zéro.
Ils étaient tous les deux inséparables, ils se comprenaient à la perfection, faisaient tout tous les deux, ils sont définitivement fait pour être ensemble. C'est Valery qui a tout cassé en s'en allant, ce qu'ils ne savent pas tous les deux c'est qu'ils vont se retrouver au même endroit, sous ce même dôme et que X va être confronté à l'amour de sa vie avec des menottes bloquées sur ses poignets.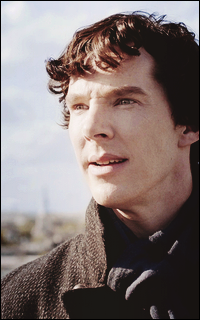 + Arrivé(e) le :
02/09/2013
+ Messages :
273
+ Pseudo :
Mind Palace.
+ Avatar :
The Cumberlord.
+ Crédit(s) : Mind Palace & tumblr.
---

Sujet: Re: (M/LIBRE) MARTIN FREEMAN. Lun 2 Sep - 15:48

---

Bon, maintenant, quelques informations supplémentaires sur ce personnage.  
En ce qui concerne le prénom et le nom, tout est libre pour le moment, je n'ai pas réellement eu d'idées sur le coup, en écrivant l'histoire etc... C'est à vous de décider, je m'occupe de dire si c'est ce que je désire, ou pas.
J'ai essayé de laisser des libertés en plus, mais tout en donnant des indications sur le personnage que je demande avec les quelques traits de caractères, j'attends à en voir des nouveaux et ainsi qu'un développement de son histoire.
Pour le lien, c'est un résumé de ce qu'ils ont vécu tous les deux. Si vous avez des questions, je suis bien évidemment là pour y répondre. Ils ont encore les deux des sentiments l'un envers l'autre, ils ne s'en rendent pas compte parce qu'ils ne se sont pas revus depuis longtemps, ça se compte en années, mais dès qu'ils vont se revoir.  
C'est pour ça que s'il est en couple par derrière, c'est encore plus amusant !

Enfin voilà, pour terminer, j'attends quelqu'un qui ne va pas m'abandonner au bout de deux rps ou après une fiche à peine entamée. Quant aux rps, je suis ouvert à tous les sujets, j'écris tout et n'importe quoi etc... Deux rps par semaine, c'est tout ce que je demande ! Ou plus, à vous de voir.

En tout cas, merci d'avance pour l'intérêt porté sur le scénario.